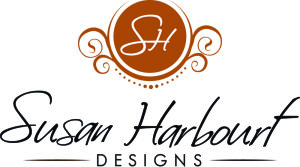 Susan Harbourt is an engineer by training, an artist by accident, and a self-taught metalsmith by choice. One fateful night, while Susan and her husband Chris were rewiring their old house, fate stepped in. The floor was littered with ninety year old spirals of copper wire. Susan picked up a few scraps and wove them into a bracelet. A spark was ignited! A passion was born in that very moment.
Now Susan loves to experiment with a variety of metals and materials to see where her hammer takes her. There is an unequaled satisfaction in experiencing the magic of transforming dismissive scraps of metal into amazing works of art. She primarily works in recycled sterling silver and reclaimed copper, making an array of rings, necklaces, bracelets, bookmarks, and sentimental gifts.
Products
Stylish, Modern, Eco-Friendly, Upcycled Jewelry with a botanical look.
Fun Facts
Winner of the Uncommon Goods Upcycle Design Challenge.
Items have graced celebrities on the red carpet as well as on hit TV Shows such as The Vampire Diaries and Pretty Little Liars.
Items have been sold and shipped to shops and customers in over 20 different countries around the world!
Susan Harbourt Designs was recently featured on CI Living's "Joe, Do My Job" segment.