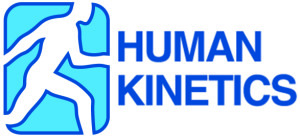 Human Kinetics was founded in 1974 by Rainer Martens, a kinesiology professor at the University of Illinois, and his wife, Marilyn. The company began in the basement of the Martens' home, where orders and payments were taken in three vegetable bins on a Ping-Pong table. Over the years, Human Kinetics has grown, moving into various houses and now in its current location on Market Street. Today, the company employs 235 individuals in the United States, and 31 individuals in three subsidiary offices located in Canada, Europe, and Australia.
Products
Human Kinetics leads the world in providing physical activity related information through textbooks and their ancillaries, consumer books and journals, online courses, software, and audiovisual products. These products touch the lives of millions of people, including college students and professors, personal trainers, rehabilitation specialists, athletes, coaches, physical educators, nutritionists, parents, and sedentary people who want to become active.
Fun Facts
Annually, Human Kinetics publishes over 120 books, and 29 journals with all content available online to subscribers.
In fiscal year 2014, the company released 213 products, and 127 of them were multimedia products (CDs, DVDs, online resources, online study guides, ancillary products for our textbooks, and online courses).
They celebrated their 40th year in business this year!
Human Kinetics has been listed as one of the Top 10 Best Book Publishing Companies to work for.